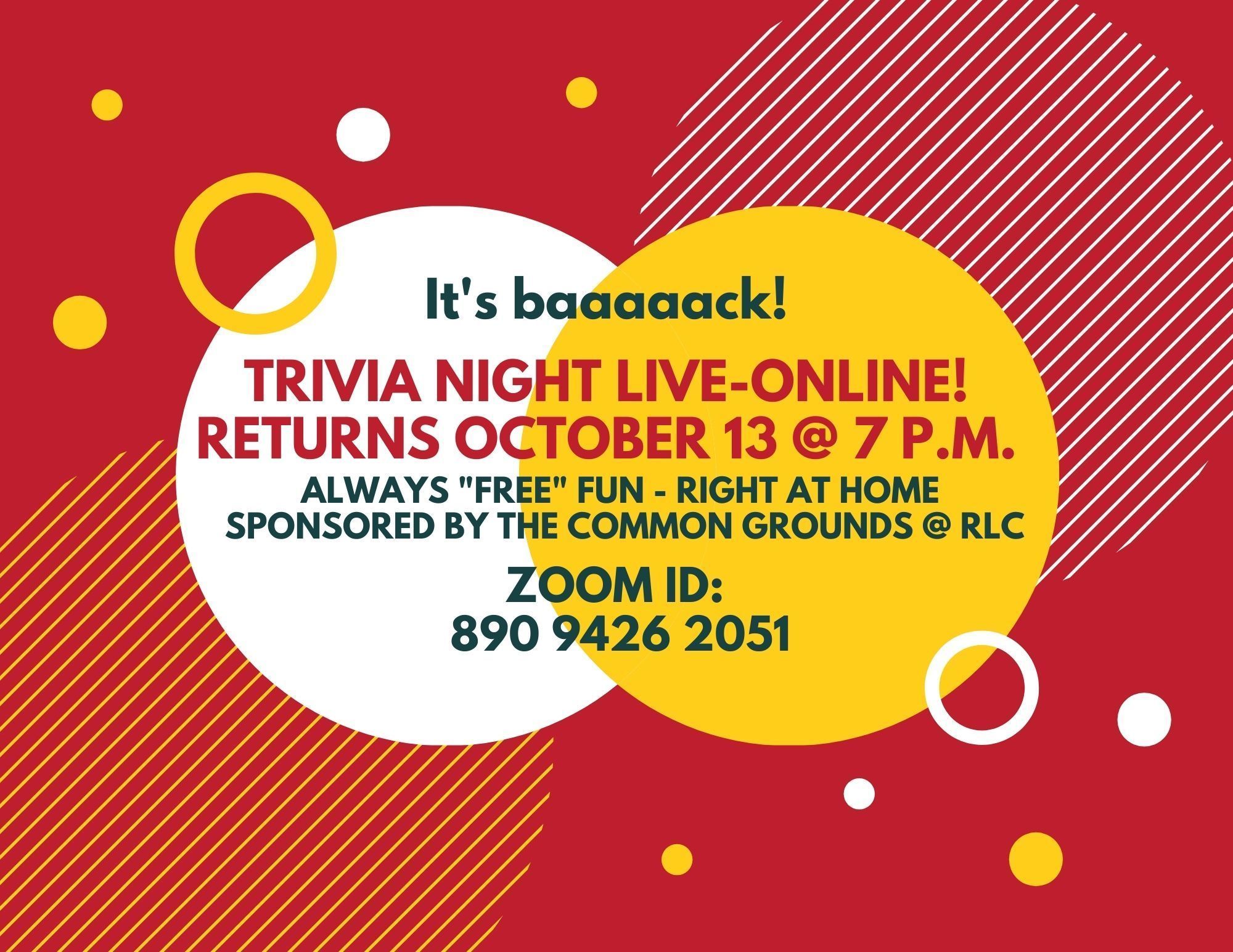 It's Baaaaaack!
After a summer hiatus, The Common Grounds at RLC will resume "Wednesday Night Trivia - Online". 
Here's the details:
Starts:  October 13
Time:  7:00 - 8:00 p.m.
Platform:  Via Zoom
I.D. #:  890 9426 2051
Something fun for everyone with a variety of topics each week as well as an image round and news of the world!