Meet The Many Faces of Ministry @ RLC!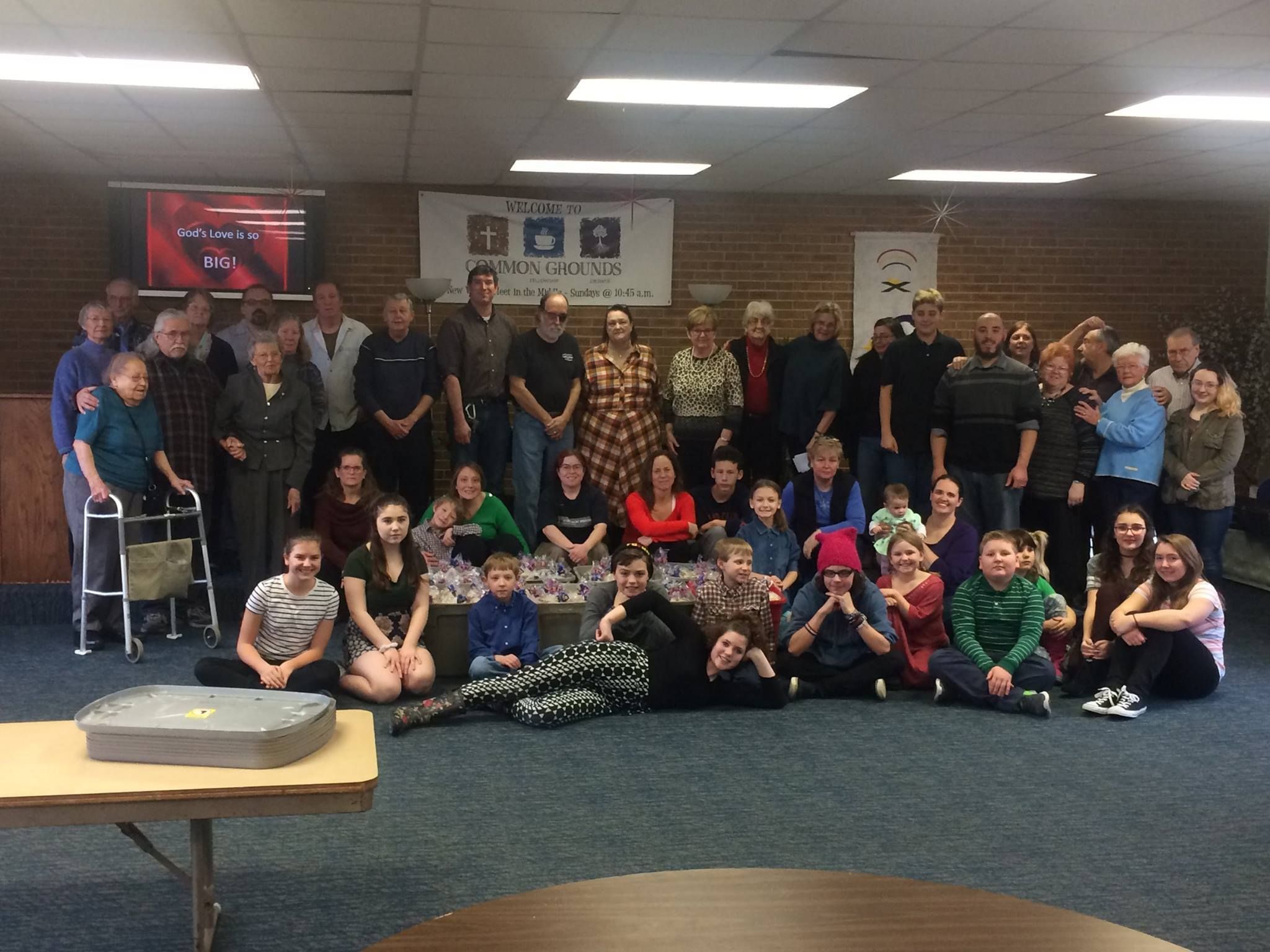 As a community of faith, we offer a variety of ministry options for all ages.  Scroll down the various tabs on the left for a quick view of how we serve one another in faith.  During these pandemic times, many of our ministries are limited to online activities.  Check back often as we add events, activities and service projects when it is safe to do so!  Thank you for visiting us at the Richfield Lutheran Church Community of Faith!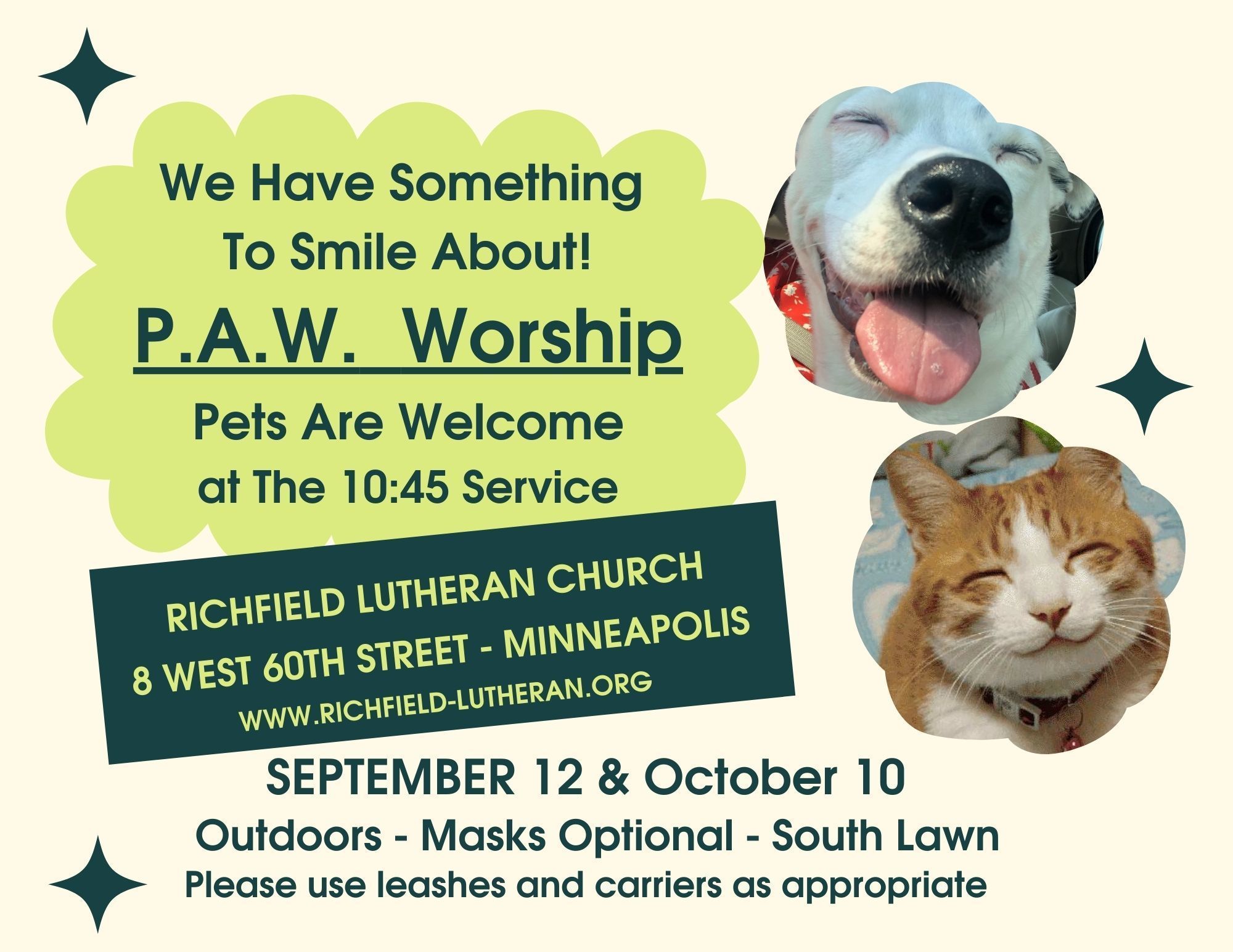 The Common Grounds Community of Faith welcomes youth, families and adults to The 10:45 Worship and Fellowship Groups! 
WORSHIP OPTION FALL 2021:  We are currently meeting outside once a month for P.A.W. (Pets Are Welcome) Worship on the southside lawn. Worship options for September and October are outside (masks optional):
SEPTEMBER 12
OCTOBER 10
FELLOWSHIP OPTION: (Currently not meeting due to COVID Delta Variant concerns in our community)
In addition to Sunday morning worship in a relaxed setting, we offer a variety of activities and programs that incorporate different ages at different times for different gatherings.  There are monthly trivia and game groups, Urban Adventurers, Vacancy Youth Group and several community groups that meet in our west-end RLC facility room.  It is a great space for BEing together.  Most importantly, all are welcome because the Common Grounds Community Center is designed to be a "place to meet in the middle."  
RESUMES OCTOBER 13:  Wednesday Night is ONLINE TRIVIA Night @ 7:00 p.m.  You can join us anytime at the following ZOOM Meeting Link: https://us02web.zoom.us/s/89094262051